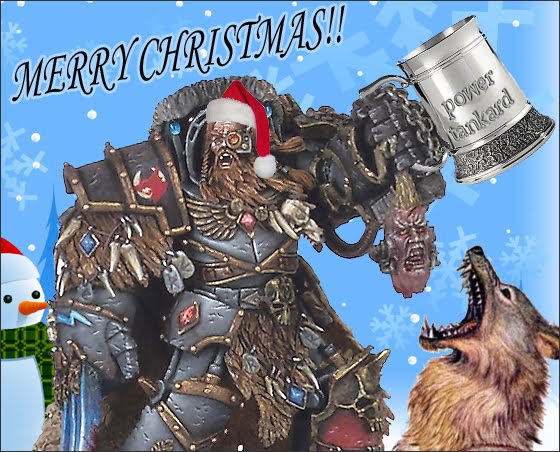 Greetings Brothers! As some of you may have noticed, some things have been happening within the Vigilia Mortis lately, new members and old ones changing their positions. We apologize for late news about these things but here they are at last.
First, we start with promotions!

We have three new Castellans, two of them with their own specific areas of speciality.
++ Rurik Fral ++
++ Ventarael++
++ Turturibus ++
One Brother has proven his capability, faith in the Emperor as well as his zeal and fury within the battlefield, and thus has been blessed with the rank of the Chaplain!
++ Krake ++
Lastly, one Brother has shown his capability, loyalty, wisdom on the battlefields and martial prowess. This Brother has been bestowed with the rank of the First Captain!
++ Mograine ++
These changes have happened among our Brothers, but before we move on to the next subject, we wish to reveal rank which some may have been wondering about. The rank of the Chapters Champion will be bestowed to one who wins the current Tabletop tournament. And as time comes for new tournaments, the current Champion will pass his honourable position to next winner. Only one shall hold this rank within the Chapter.
Next subject will be Deployments.
This one will be short and should have been reported earlier. December is a month when Deployments won't be mandatory to anyone. December is a month for relaxing and celebrating which is why no one -has- to attend Deployments, this is mostly for our Command staff but also reminder to other members that if you do not see any Command staff during deployments, it is so because we allow -everyone- to relax and load their batteries.
Lastly, we want to remind everyone.
If you didn't notice yet and have felt that you'd like to host an event of your own or perhaps you feel like you have earned certain awards from this or that, you can request them yourself as well!
With this link, you move to forum site where you can find the award request form, it is simple and easy to fill
-->
http://www.battle-brothers.net/forum/m/1897696/viewthread/30888827-request-here
With this link, you move to the forum site where you can request for event spots in the calendar. We wish to remind everyone that if your not receiving any confirmation of your event request, poke the Command staff -gently- and we will see to it
-->
http://www.battle-brothers.net/forum/m/1897696/viewforum/8633076

Next newsletters will most likely be about the current Tabletop tournament, announcing its winner and so on.
And so we end this newsletter here. Vigilia Mortis Command staff thanks everyone for good year and wishes everyone Merry Christmas and happy new year!
From Valrak
Firstly I want to thank all the command staff in VM, these guys and gals are taking so much of their personal time out to make sure the Chapter keeps going, they have gone beyond anything I would ask even when they have stuff going on in their personal lives. Thank you chaps, you're amazing! Secondly, I want to thank you all for being members of the Chapter for another year, we had a rough last year with games failing and falling down but our community spirit has kept us going! You as members are the most important thing in this community, with you we'd be nothing, I hope the future is bright for us, but whatever comes we'll face it together as we've always done.
I hope you have a great Christmas and an amazing NEW YEAR!